Artificial Turf in Austin, TX
Transform Your Austin Lawn with Artificial Turf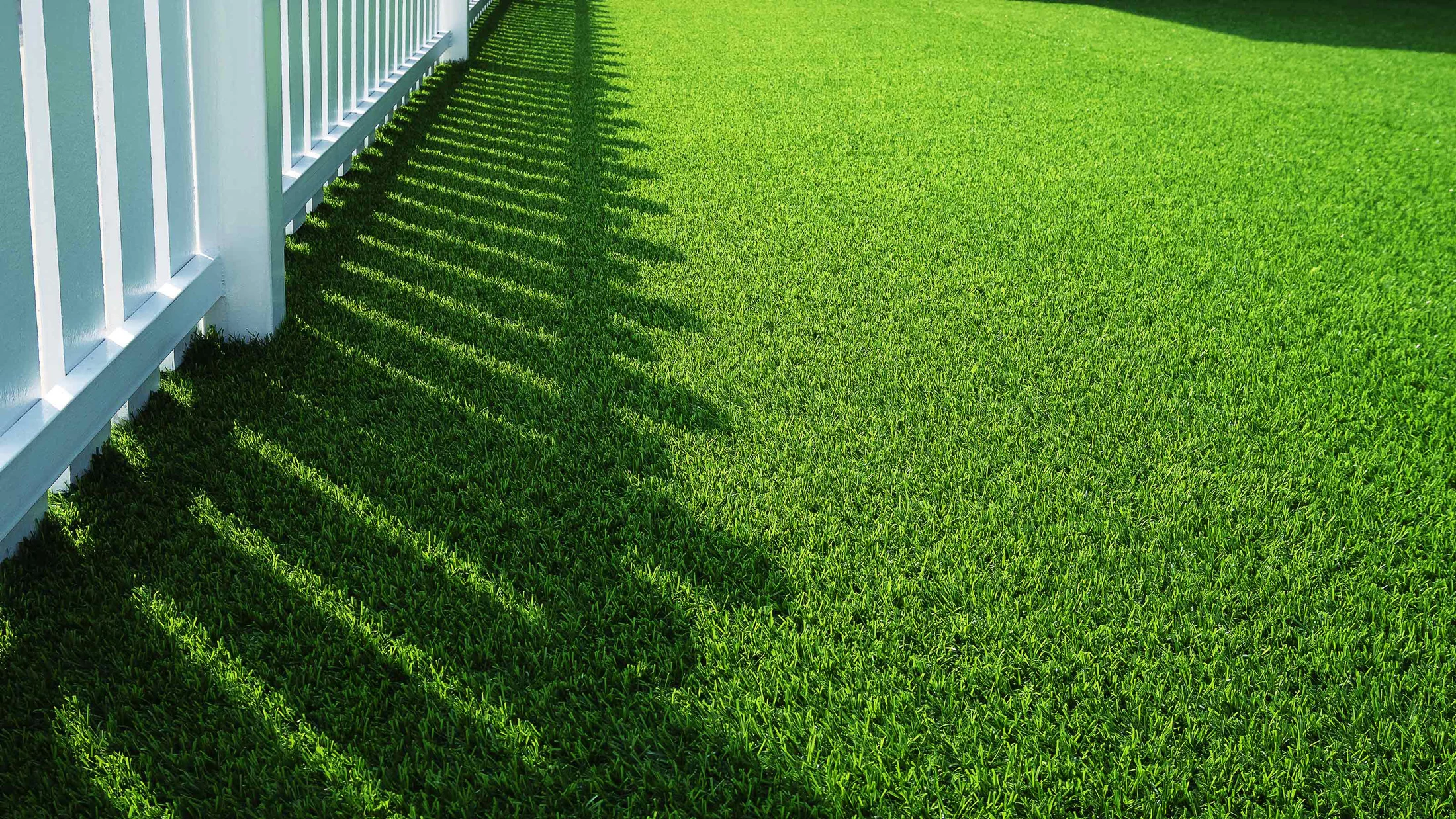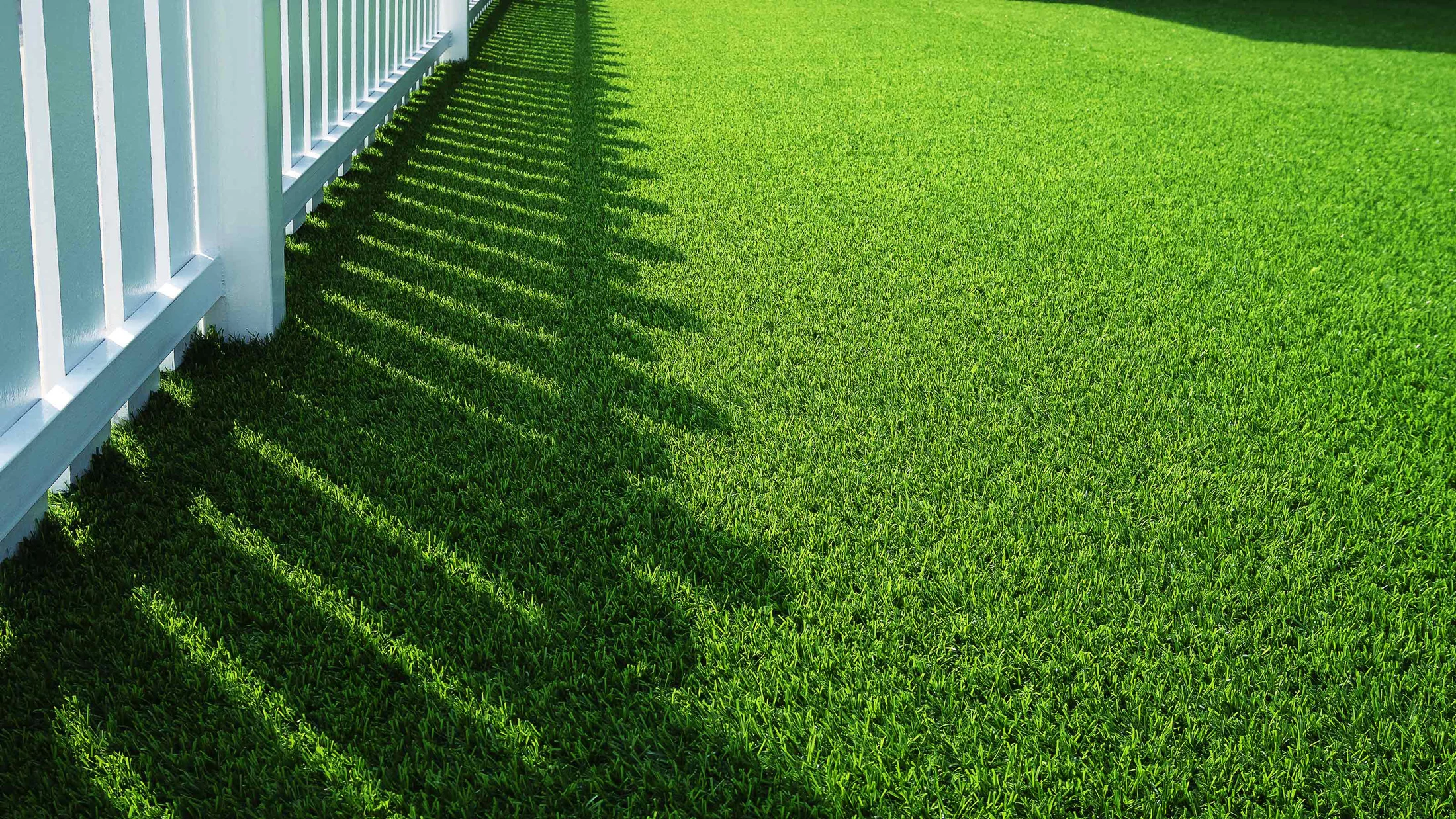 Residential
Get the low-maintenance dream lawn you have always wanted with a beautiful artificial turf installation. Our experts make beautiful landscapes easy.
Commercial
Lone Star's artificial turf installation is the low-cost, low-maintenance, and beautiful solution you need for your commercial landscaping project.
Putting Greens
Take your putting game to the next level while adding an attractive and functional feature to your home or business with a Lone Star Turf putting green installation.
Synthetic Turf Looks & Feels Better Than Ever
Realistic Artificial Grass Installation in Austin
Tired of putting money, time, and hard work into a landscape and getting less than ideal results? With long-lasting artificial grass, you can say goodbye to constant maintenance and expensive water bills. You'll love our modern turf, which has the same look and feel as healthy grass. Call Lone Star Turf and enjoy a picture-perfect lawn all year long.
After suffering too long with a wilted wood deck the guys at Lone Star Artificial Turf transformed our backyard with a zero-scape wonderland! We are thrilled with their work and the installation utilizing natural stone and granite. Our friends have marveled at the transformation and we are grateful the landscape has come alive!
Personnel at Lone Star Artificial Turf were professional and efficient. They installed turf and a putting green in my back yard in only 2.5 days. They readily made a few adjustments as requested during the install. Yard now looks amazing especially after the brutal summer of 2023 killed almost half of the grass. I highly recommend them.
Lone Star Turf helped us turn part of our property that had looked pretty shabby for a few years due to the ongoing watering restrictions in our region into a more useable and attractive looking area, using good quality materials and a skilled work crew all at competitive prices, check some before and after snaps.
We had our turf installed last month and I am absolutely in love with it. My only regret is that I did not do my entire yard. I only did a portion, but I cannot wait to have them do the other side. I absolutely love it my kids love it. The guys were 10 out of 10 professional fast efficient. Just amazing if you're on the fence about doing it just do it.
Great people and great work! Consistent communication and execution on the project plan has these guys moving at pace that was truly impressive. The PM was on top of every detail and very happy with the work.
Lone Star Turf is amazing! Great staff and beautiful result. I wish we would have done this a long time ago. Will and Trey were so helpful and patient with all of our needs. The staff was prompt and very efficient. Very happy we chose Lone Star.
Gregorio Ceniceros J.
1700441706
Just wanted to give an update on our turf since we have had two areas where our dogs managed to pull up the turf. We have tried repeatedly to get someone out here to fix these areas considering how much we spent to have the turf installed and would like it to stay nice. I have sent emails, text messages, and even managed to get someone on the phone once where I was informed that pet damage wouldn't be covered by warranty and we would need to pay for the repairs (which I said I was fine with). It's super frustrating because we haven't heard anything back in over a month and also because we received such excellent customer service while the turf was being installed.We had nothing but weeds in our backyard and it was a nightmare to try and keep up with. Now our yard looks amazing and it only took about 4 days of work. I'm definitely looking forward to having people over for pool parties now that the grass is one less thing to worry about! I also am looking forward to not having to pick sticker burrs out of the dogs fur anymore!
These guys are awesome! Local and a company you can trust. Highly recommended using lone star turf for your backyard project
Lone Star turf is amazing! We got multiple quotes for our project, and they came in with the best pricing and were able to do some demo work on the yard too for the same cost. The staff is super nice and flexible, and the install team was great and worked incredibly fast. We used them for our front and back yard, and 10/10 recommend them to anyone looking for a yard upgrade!
Fantastic experience! Trey, Will, and the entire crew were awesome. Work was completed exactly how we wanted it and the process was explained thoroughly as well as maintenance, to make sure the turf lasts for years to come. Took our yard from an unusable mud pit to a backyard will everyone can enjoy.
Will and crew easy to work with, and they did an excellent job exactly the way it was planned.
We had a wonderful experience with Lone Star Turf! Communication was always quick, quality is top notch and everyone you work with so friendly and knowledgeable. Thank you Lone Star Turf!
Lone Star did an amazing job with my backyard. I highly recommend them.
Great job wish we would have installed the turf years ago. The installers were quick clean and very respectful of the property. Will definitely recommend Pictures or of before during and after
Will and Patrick both were outstanding from the start of the project to the end. Lone Star Turf is an excellent company and I would recommend them to anyone considering installing turf! We have 2 mini Australian shepherd dogs and they both love it.
Really delighted with how my project turned out! On time, fair price, good communication and a beautiful looking outcome! Thanks Patrick and team!
From start to finish the communication from Lone Star Turf was excellent. The team did a fabulous job installing our putting green. The work area was kept clean & organized & the final product is perfect. Highly recommend Lone Star Turf.
The guys did a great job and were really courteous!
I would highly recommend Lonestar Artificial Turf to anyone looking for artificial turf! Patrick and Will have been very accommodating and the crew members were very professional! They worked extremely hard and got the job done in a timely manner. They were very patient and accommodating to our backyard vision. We would recommend them to anyone with artificial turf needs! We seriously couldn't be more pleased with the finished product!!
Was able to fit us in sooner than expected. The crew worked hard and knocked it out in one day. It turned out great!
Super fast install and looks great. Pricing was much better than the other quotes I got. Very happy with the results. Super happy puppies!
I am a huge fan of Patrick and his team at Lone Star. We had a stellar experience from beginning to end. When we were shopping , we wanted something that looked realistic. It's hard to tell from the sample; Patrick had us over to his place to show us the various samples all laid out so that we could visualize it. The work was done on time. He came back to check the work and had his team re-do a portion of the lawn that wasn't perfectly flat. They were over at a neighbor's the other day and they came over to blow all the leaves off the turf. They definitely didn't need to do that. They are pretty awesome! Direct, accountable, and relationship-oriented.
Professional, kept their word and provided great info about maintenance. Very happy customer
Great people, best services and products. One stop shop for whole process from design and scope to quality install.
Their attention to detail was awesome! They did a great job.
The entire Lone Star Turf team was fantastic! From Trey working with us on the quote, to Patrick fitting us in the schedule and Will & team knocking out the install just in time for our backyard BBQ - everything was seamless and professionally done! We are very happy with the service and the product and highly recommend y'all call this group for your backyard projects! Don't believe me? Check out the before and after photos below.
Very happy with the finished product, but also the communication from the initial quote up to and including during the project. Great communication along the way is a refreshing change from other contractors I've dealt with over the years. I would definitely recommend Lone Star Turf.
Patrick and Will were fantastic! They help my wife and I on our backyard project. They were very detailed in the process of installation of grass. The crew was fantastic during the process! The transformation of our backyard is now night and day. Highly recommend Lonestar!!!
The crew was professional, efficient, and knowledgeable. They came it and knocked out our job in no time. You get a walkthrough at the start and at the completion of the job to insure things are done right. The job site was left clean and the crew truly are professionals at what they do. We are excited about our turfed backyard and the amount of play the boys are going to get out of it!! If you are in the market for turf, Lone Star will get you hooked up.
Lone star turf came out and did a wonderful job on fixing the turf another company had done at my rental property in Austin Texas. The crew worked hard and got the job done properly . Big shout out to Will and Patric for being very professional and communicating with us on what needed to be done. Would highly recommend!!!
I was searching for a turf company and someone recommended Lonestar to me. I was so impressed with the reviews of Patrick and the photographs of his work that I gave him a call. My job was very small. He said he'd work me in, I got an estimate And the next week they installed it. It looks fabulous. I could not be happier. The group that installed worked so hard in the hot heat and never skipped a beat until they got it done. I highly recommend them and will be recommending them to everyone in my neighborhood. I will add photos once my yard installation with rocks and plants are installed. Thanks Lonestar you all did a great job!
Patrick and Will both did a great job on our little project. We have an elevated yard area just off our elevated pool deck that had real grass and we always ended up with grass clippings in the pool, on our feet and tracking it around everywhere especially with the kids. The Artificial Turf is phenomenal, it looks awesome and no more grass clippings everywhere.Additionally I want to mention and give a shout out to both Patrick and Will as we ran into an issue after the turf install. It turns out our original builder who installed the large limestone retaining blocks left a gap wide enough to allow water and soil erosion which actually left a large empty void under the pool deck. We were unaware of the issue until it started causing some pitting, low spots and erosion of the base layer of granite gravel under the artificial turf that bordered the pool deck. Will came out to look at what we thought were turf issues and was able to identify the cause and was very helpful in both investigating the issue and offering suggestions to ultimately fix the root cause. We were really glad we discovered the issue through this process and were able to have the gap in the wall fixed, the void under the pool deck filled and retaining wall issue dealt with. Both Will and Patrick were very helpful during this process and came back out after we fixed all the issues and releveled the base layer under the turf and got it all back to looking perfect. We were very pleased with the end result and the willingness both these guys showed to help us work through what could have been a much bigger problem down the road. Thank You Both!
Great experience. Will was super respectful of all my requests and the installation was perfect. Would recommend for anyone looking for turf.
Patrick, Trey , & Will were so helpful and made the process so seamless! Their team is a group of hard and fast workers! They were out there all day in temperatures over 100! Over all great experiences!
My wife and I are very pleased with Lonestar Artificial Turf! Are four dogs are very pleased as well 😊 Pricing was very reasonable and their crew members were very professional and got the job done in a timely manner. Would recommend them to anyone with artificial turf needs! We seriously couldn't be more pleased
You don't have to look any further. If you are even thinking of installing artificial turf andj/or a putting green, you want Lone Star Artificial Turf.We put in a pool about five years ago. Every time we mow or edge clippings of grass just gets into the pool. It is a pain. I always wanted to put turf down but was hesitant because I heard it is expensive and often times not done well. I read reviews for Lone Star and they lived up to the expectations set by all those good reviews.Everything was easy from start to finish. My first phone call Patrick, the owner, answers. He gave me a general idea of what the cost would be and set up a time for Trey to come and measure the job, show the different turf choices for a more accurate estimate. Not only did Trey answer all my questions and the installation process, but he gave me more information that I knew to ask.I had to cut short my meeting with Trey to pick up my dog from the vet, but he showed no frustration nor did he make me feel bad about leaving.Trey worked with me since I changed my plans at least two times. Each time I made a change, I was treated with respect and kindness. The last change I asked for was to add a putting green. Trey worked within my budget and designed me a nice size putting area.Now, I got to admit that no one in our family golfs. It's something I wanted to add because I thought it would be fun.On Friday before Memorial Day, my job was started and finished. The crew worked hard. They did a great job with the leveling of my yard, working with the irrigation system, installing the edges where turf meets the fence, and all the other little things that I wondered "how would this work".It looks amazing. No more grass clippings in the pool from weed eating. Less yard work for years to come. Man I'm so excited about that. And we even have a putting area to enjoy. For any other non-golfers, I recommend Play It Again Sports for used putters.My oldest son told me he had doubts about anyone really enjoying the putting green but he had to admit that it is super fun and he is so glad I added it. Him and his friends played for hours. They started just using the putting area. Then they made their own "course" that started on the regular turf and ended at the putting green. When it got dark, there were only lights on the turf side. No lights by the putting area, so the teens set up flashlights and continued playing. I believe they finally came in around 10 pm.Something else I want to mention about Lone Star Turf is their crew was probably the cleanest crew I've had work at my house. I know this is not something to make a decision on, but I'd still wanted to share it. For instance, I know they ate lunch in my yard, but after lunch there was no evidence of it. You know how usually you can see coke cans or water bottles in the yard till the job is finished. Not the case.Also, when they used the blower to clean up the aggregate that is spread on the turf, the gentleman blew off my whole porch, getting everywhere and not just where the aggregate was. It was nice not seeing trash out during the installation. If they had waited for the end of the day it would not be a big deal. It was just nice that it was done immediately.In conclusion - HIGHLY recommend the company and even if you are not a golf family, you may want to consider a putting green.
We could not be happier with our fabulous new backyard! When we discovered that the City of New Braunfels only allows 50% grass coverage on all new builds, we knew that we had to find a solution to the mud pit we were left with. Lone Star Turf saved our yard. We received many quotes and Lone Star had the best pricing and the most amazing team. Patrick, Will, Trey and the crew took great care to ensure we were satisfied. We had multiple walk throughs to ensure we understood what we were getting and knew how to maximize the longevity of our yard. If you're considering turf, look no further. Our experience has been incredible.
I can not praise Patrick, Will, Trey, and the crew enough! The customer service is wonderful. They started several days early and came up with an amazing plan when something came up with my yard. I would a million % recommend Lone Star
The lady and gents that came to my home to install the artificial grass in my backyard did an amazing job. They totally transformed my tiny backyard into something beautiful. Jadey my dog approves.
Patrick and his crew did a great job on our backyard! Highly recommend!
Patrick was easy to work with. His quote was great. His installation team completed this project very quickly. Couldn't be happier with the result.
Lone Star was great from start to finish. Patrick is very knowledgeable and was honest throughout the job. Couldn't be happier with the yard and experience. Would definitely recommend them to anyone!
Patrick does amazing work and is really proffesional! If you want your turf project done right the first time choose Lone Star you won't be disappointed!🤙🏻
Love the process! Great customer service, Trey was very professional and everything went by smoothly! I would definitely recommend
I highly recommend Loan Star! My yard is incredible now, but I was really amazed by their professionalism every step of the way.They were patient and helped me to understand the whole process.I can't believe I didn't call them sooner!
Wanted to say if you need artificial turf this is the place to go. Trey was very helpful and knowledgeable and helped us figure out the best option for what we needed. You should definitely give them a call.
Love the professionalism and smooth process !!! Thank you so much for an outstanding service
Lone Star Turf does a quality work. Highly recommended!
Lone Star turf did a great job installing our turf patio! We are very happy with the results. They were a nice crew to work with as well, and got the job done in a day!
If I could give 10 stars I would this company is one of the most kind and honest company I've ever worked with. Product and install are top notch. Highly recommended
After multiple quotes I decided to go with Lone Star Turf not only because of the transparency for what I expected for my turf project, but the overwhelming patience that the guys had with me from day one! They are absolutely the best!Highly recommend 👍
I are so happy with our artificial turf! The team was prompt with their work and extremely professional! I highly recommend them.
We had a great experience dealing with Patrick and Will. They were very prompt and completed the job in a very timely manner. Would absolutely recommend them in the future.
We have worked with lonestar on several projects. Patrick and his team are always top notch. We could not be happier with the quality and service lonestar provides. We do recommend.
I thought I was going to cry!! I couldn't believe my eyes after battling sod for over 5 years! Lonestar Turf gave me back my yard and patio life. Now my pups can romp carefree and my grandson will have a place to play!! Thank you Patrick and your team at Lonestar…you guys are THE best! On time and thorough!!!!!Posted BEFORE and AFTER photos.
Great experience working with Patrick and his crew it was a night and day change on our back yard … looks great with our pool and our dogs love it ..we got pet proof!
I could shout from the rooftops! The work was quick, efficient, well done. ABOVE my expectations. I had so many questions and they were answered in lighting speed, and with courtesy and patience. I waited to review as we've wanted to enjoy the backyard a bit to share what it's really ment to us. We're outdoor people again and are thrilled to have this space feel like an extension of the inside. A local company who can transform the WHOLE backyard, knows what they are talking about and an unbeatable deal, believe me I shopped around. And the customer service is impecable to match thier work. You'll be delighted to use Lone Star Turf and wish you'd found them sooner. Our 5 year backyard vision came to life in less than a week! Thank you!!!
We are so happy with our results from Lone Star Turf! It's been a year since it's been installed and it still looks as beautiful as ever! Highly recommend them 🙂
I will start with the thing that is always first and foremost on most people's mind...'"How much did that cost?"' They are DEFINITELY not the cheapest. I had several quotes. They were in fact the 2nd highest bid out of more than 5. DAMN HAPPY I did. As a matter of fact, I have used them TWICE on two separate projects for the same property.I am a VERY harsh critic of ANY work ANYWHERE! I have kicked people off my property in the middle of the job when I saw things going wrong. I am a former inspector and am EXTREMELY picky. So for me to call ANY type of service provider back to my property...that's a HIGH bar to have cleared.I still after the 2nd time have already informed the Project Manager that they should expect the call for future projects.I am also speaking as a disabled veteran. My standards remain MILITARY INSPECTION READY with PRECISE EXCELLENCE of EXECUTION. with a GREAT warranty. They checked ALL those boxes. PEACE of MIND is what I choose to spend my money on. I am sleeping REAL peacefully 😴!!!!!!!If you have a project in mind...and you want to sleep peacefully when its done,, simply put, CALL THEM!!!!!
Great service provided by this team. They gave me a great quote, lots of turf options and even helped build a rock retaining wall while they were on site. The install team was professional and worked very quickly while also maintaining high quality work.
The entire team from consultation to install crew were fantastic! Super fast from consulting on a Friday to install a week later! We absolutely love our new yard!
These guys are the best! I had admired the work they completed for two of my neighbors so thought I'd give them a try for some turf installation and was not disappointed! They were very responsive, arrived and finished when they said they would, did an excellent job, on budget, and cleaned up when finished. Very professional! I highly recommend them!
Patrick was very responsive, his crews were on time to install and it was a very simple and seamless process through and through. We purchased the turf about 2 years ago, we have 3 large dogs and it's a small back yard so it gets used constantly. We wanted to wait for the review to see what happened to the turf how it held up and so far zero complaints. We are very satisfied not only with the turf but also the company we chose to go forward with. We will definitely recommend Lone Star Turf!
Patrick was great and his installation team was even better! They worked hard and efficiently and they arrived when they said they would and were thoughtful about how they approached the install in my challenging backyard. There are other options out there but Patrick is a local and the others are national franchises. I choose local whenever I can and in this case it truly paid off!
We are so beyond happy with our yard! Their crew was super professional, timely and their attention to detail on point! I highly recommend them.
The price was fair. Easy to work with. The end result looks great.
We had a great experience with Lone Star Artificial Turf. They did a fantastic job cleaning up our trees and landscaping. Patrick, Will and crew were professional, efficient and very customer service oriented. Definitely would use them again and have already recommended to others!
The recent ice left us stuck in our home from a fallen tree limb. Within hours Patrick came and got our drive way clear and ensured everything was safe as we waited for the rest of the ice to melt. Will and his team came back out to clean up all the damage trees. They did an excellent job, were incredibly professional, and showed they were more interested in helping people recover from damage then maximizing their own profits. Wonderful people doing great work. I definitely recommend you look to this company for any of their services.
A lot of folks in Central Texas were impact by the severe ice storm this week.My family and I were trapped from Monday evening to Friday afternoon, when our Live Oak tree succumbed to the forces of nature (mainly ice) and blocked our entire driveway. The team at Lone Star Turf's quick response, professionalism and quality of work has not only enabled us to get out of the driveway, but better still given a new lease of life to the tree.Thank you again to the entire team, Patrick, Will and the crew.
Great job and customer service! Will use again.
LST is just a great bunch of folks. Really helped me out with some turf for our tailgate and even delivered it. Awesome people.
Very fair, great communication, project turned out exactly as discussed and on time. I would recommend Patrick and Will to anyone!
Lone Star Turf did a fantastic job coming in and helping me transform my backyard into my own slice of heaven. They were professional and completed the job in a timely manner with attention to detail. I look forward to the many fun and relaxing times in my new paradise!
This team did an outstanding job for us! All work done very professionally! Love it❤️!
Patrick and his crew were professional from start to finish. Answered all my questions, were very fair in pricing for the quality that they delivered. They checked every inch to make sure it was done right and checked up with me after to make sure everything was perfect. I highly recommend them.
Great work. Professional and would recommend as a find company that gets it done.Thank you
Patrick and his guys did an awesome job on my new putting green! Highly recommend Lone Star for any of your turf and landscaping needs!Thanks again y'all!
Patrick and his entire team at Lone Star Turf are amazing. From the scheduling of estimate, to the payment process and the installation they were always on time and easy to work with. Patrick was very informative on the different turfs available for our project. Their customer service and work performance is 5 star. I highly recommend Lone Star Turf and already have to neighbors.
The owner himself came out to estimate job. He was down to earth, friendly and most of all he didn't try to up sale us. The company stayed on top of communicating when they would be there , employees very nice and stayed late to complete job in timely manner even when it was 104 degrees. We had a few concerns upon completion and Patrick had someone out there within a day. 5 stars to this company!! Highly recommend them.
Patrick, Will and the team from Lonestar Landscape hve been an absolute pleasure to work with. My property had a very significant drainage issue that resulted from underground water. I brought in a large organization to check it out and give me a quote. Their solution was to rerun a french drain whereas Patrick, Will and team approached it from a discovery perspective. They found the problem and not only fixed but designed a solution that will be in existence for decades to come. Their solution was superior and far less expensive than the original contractor. They will most definitely be my goto landscaper for projects moving forward. Highly recommend!!
Lone Star Turf did an excellent job updating our backyard! Their customer service, response time, attention to detail, and service was excellent. I highly recommend their team to anyone who is looking to update their home!
These guys did an excellent job installing turf for our property. Work looked professional and was done in timely manner. I highly recommend using their services if you're looking for a reliable turf company. My back patio feels like a fairway now!
This company does great work. Lived up to all our expectations. Very professional and reasonably priced. Would highly recommend!
Honest, professional company! Highly recommend to anyone considering turf or other landscaping services.
Lone Star Turf did a great job! We were having issues with an area off the driveway where drainage would wash away everything planted in the area. It was a muddy mess. We contacted Lone Star to bid on installing artificial turf. Patrick, the owner, recommended a drainage system, rock and large stone steps instead of turf. What a difference! It looks great, we no longer have drainage or mud issues and we can access our back yard, regardless of the weather. I would highly recommend Patrick and Lone Star. Very ethical, honest and excellent follow-through.
The whole process was quick and easy. The pricing beat the competitors and the quality of the product is on par or better.
Patrick, the owner, is very professional and responsive. He was quick to come over and provide a free estimate. He brought over samples, explained the process and all of our options for the turf. After providing a detailed estimate he then modified it several times to suit some different ideas we had. Unfortunately we did not end up being able to have the work done on our end, but I would not hesitate to use them and have no doubt they would do excellent work. Definitely give him a call!
Couldn't be happier with my turf install. From start to finish the service was impeccable. Patrick was great to work with and was super knowledgeable and helpful throughout the entire process. He was easy to get a hold of and answered all my questions. I highly recommend Lone Star Turf if you are in the market for turf!
Relax with Your Dream Lawn
Residential Synthetic Turf
You deserve a beautiful lawn for your home. With our help, you'll have the yard of your dreams. Instead of wasting time and resources on endless maintenance, spend them with your family and doing things you love. Artificial grass is durable and hypoallergenic, so it's perfect for your children, pets, and outdoor parties. Make a positive change and add value to your home with Lone Star Turf.
Gorgeous Properties with Less Upkeep
Commercial Artificial Turf
Lone Star Turf is the cost-effective solution for your commercial landscaping needs. Save on maintenance and keep your properties looking healthy all year-round. We can install synthetic turf almost anywhere, including places where old-fashioned grass would fail to survive. From commercial landscapes to athletic fields, from playgrounds to dog parks, our synthetic turf wins every time.
Train Like a Pro
Putting Greens
Take your game to the next level with a Lone Star Turf putting green. Our golf greens help you refine your game while adding an attractive feature to your property. Featuring surfaces made for chipping and putting, it's the perfect practice area for you and your closest friends. There's no better way to invest in your favorite sport or just create the perfect place to unwind.
Trust the Local Experts
Discover the Lone Star Difference
Your lawn can be beautiful and easy to maintain year-round when you hire Lone Star Turf for your Austin artificial turf installation. Ours is the most realistic artificial turf on the market, and our professional turf install team guarantees service and results. We offer high-quality landscaping solutions featuring artificial turf in Austin and neighboring areas. Save money on water and lawncare, lighten your workload, and enhance your home's curb appeal with our durable and realistic-looking turf. Our team of lawn care experts is waiting to speak with you to discuss your options for your home or commercial property.